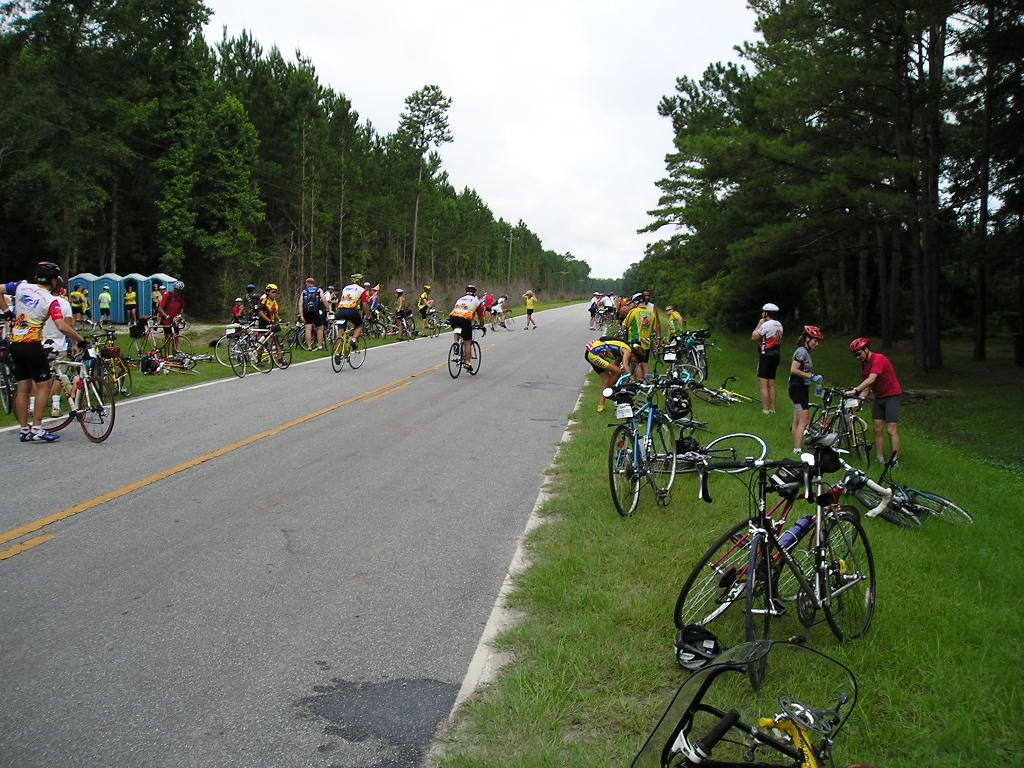 Black Dog Luggage
A Private Luggage Service for Cyclists
The EASY way to BRAG
Thanks to all the BRAG riders who have allowed us to help you since 1995. We look forward to your comments - good or bad - and suggestions. We are always striving to improve and thank everyone who has helped us become more efficient. To those who love us and say we are a vital part of your BRAG week - we humbly say - THANK YOU.
Every year we hear from riders who want to use our service but have been locked out of getting a motel room in certain towns. Our best suggestion is to make reservations early - you can always cancel if your plans change. Better safe than sorry, right?
Register to use our service and have your bags waiting for you at your motel or our drop site at the campgrounds near BRAG HQ. We are not affiliated with BRAG, so please call us directly with any questions. BRAG personnel do not know details of our luggage service. Riders can call Jessica's cell with questions or problems: (707) 623-7035.
This YEar's HAndlers
Jessica Fuller
Astrid Stevens
Donation 2019
10% of this year's profits will be donated to the American Cancer Society
Reservations:
Travel and Release Forms
Travel and Release Forms must be completed and in our hands before we can take your bags into our care.
IMPORTANT for 2019 - Late Registration
$82 per bag for the week.
$60 per bag for BRAG Lite - up to three deliveries.
$10 Late Registration Fee for reservations made after May 27th.

MAXIMUM WEIGHT is 40 lbs per bag.
NO EXCEPTIONS! Weigh your bag(s). We will.

BAG TAGS: All bags must have a new and complete destination tag each day.
Delivery Times: Bags will be delivered between 11am and 1pm as long as riders cooperate by properly tagging their bags each day and letting us know in advance of any changes, especially if they drop from the ride.

Communication: Please call us or leave a LARGE NOTE on your bag to explain ANY changes from your Travel Form.
We are not affiliated with BRAG, so please call us directly with any questions. BRAG personnel do not know the details of our luggage service. Riders can call Jessica's cell with questions or problems.
Jessica's number is (707) 623-7035.
Travel & Release Form
Please make sure you have made your reservation. Two more steps and you can rest assured your bags will be where you want them when you arrive at the end of your ride each day.
The Travel Form is a list of places where we will be collecting and delivering your bags along with your contact info. Please choose a listed hotel or one within specified distance of the campsite.
The Release Form must be completed in order for us to move and care for your bags.
Once you have completed your Registration, Travel and Release Forms and Paid via PayPal or check you are 100% signed up!
** Please read and follow bag and tag instructions for a hassle free experience.
Testimonials
We try our best to improve our service every year. We'll try again this year. We always appreciate kind words from our loyal riders. We even appreciate the criticisms, because it helps us improve. Click below to view feedback we've received over the years.
In 1995, Larry Black's sister, Diane, asked him to do her a big favor. She wanted to ride in the Bicycle Ride Across Georgia, AND she wanted him to travel along with the luggage for her and her friend, Mary. She explained that BRAG was mainly a camper's ride, but they wanted to stay in motels... with showers and air conditioning.
At first it sounded like a crazy idea, but then the possibility of helping others who also wanted to sleep in motels rather than tents seemed likely. Larry contacted Jerry Colley of BRAG and explained his idea. Jerry, at first was skeptical but decided to give Larry a try.
In the past BRAG had used travel agents who would make riders' reservations - for a fee, and arrange for someone to "tote the luggage" from one stop to the next. Jerry explained the problems that had been encountered in the past to Larry (lost reservations, dirty motels, rude desk clerks). He turned the apple cart over and made the decision that riders should be responsible for making their own reservations. That way they have no one but themselves to blame if they made a bad choice.
In 1995 BRAG did not have a web site. Larry was IT Director for a small company, so he put his computer skills to the test and designed a web page for a BRAG Motel List. Reservations were made by phone and fax. That year, Larry began a service that he called "Golfing Across Georgia." At every stop on the BRAG route, bags were delivered by 1:00 pm and golf was played. On one trip, he picked up a game in Statesboro with a gentleman who said his name was Irk. Yep, he got the legendary Irk Russell's autograph on a scorecard that he presented to his sister, Carol, who is a UGA grad.
In 2011, BroJohn Luggage Service established its own web presence... no longer using Larry's personal web page to inform riders how to reserve their spot on the luggage truck. In 2012 this small family business that operates one week a year, began accepting credit cards for payment. Now even girl scouts accept credit cards for cookies, but then it was a big thing.
In 2016, we launched a new responsive website. The site you are looking at right now. You might even be enjoying it on your mobile device. (If you have any difficulties please let us know!)
After years of bag deliveries, the service lives on with various family members (and even our dogs) pitching in to help.
If you are planning to stay in motels while riding on BRAG, you should know beforehand that there are two ways to get your luggage from town to town:
The easy way... Black Dog Luggage will transport your bags.
Here's the hard way: Put your baggage on the BRAG semi tractor-trailer truck at the campsite each morning. Find your baggage each afternoon. It will be spread out behind the baggage trucks. Pick out what you need for the night and put it in a backpack. Put your baggage back in the truck, all the way to the front and on top of the pile. Go to the motel on your bike. In the morning, come back and put your backpack on the truck. Repeat each day as required.
It is easy to see why so many riders choose the easy way. Over twenty years after Larry began schlepping luggage for BRAG riders, the legacy lives on with the help of family members.
You can get all the details by emailing Jessica Fuller at info@blackdogluggage.com.